ZEROTECH Dobby 2 Pocket Selfie Drone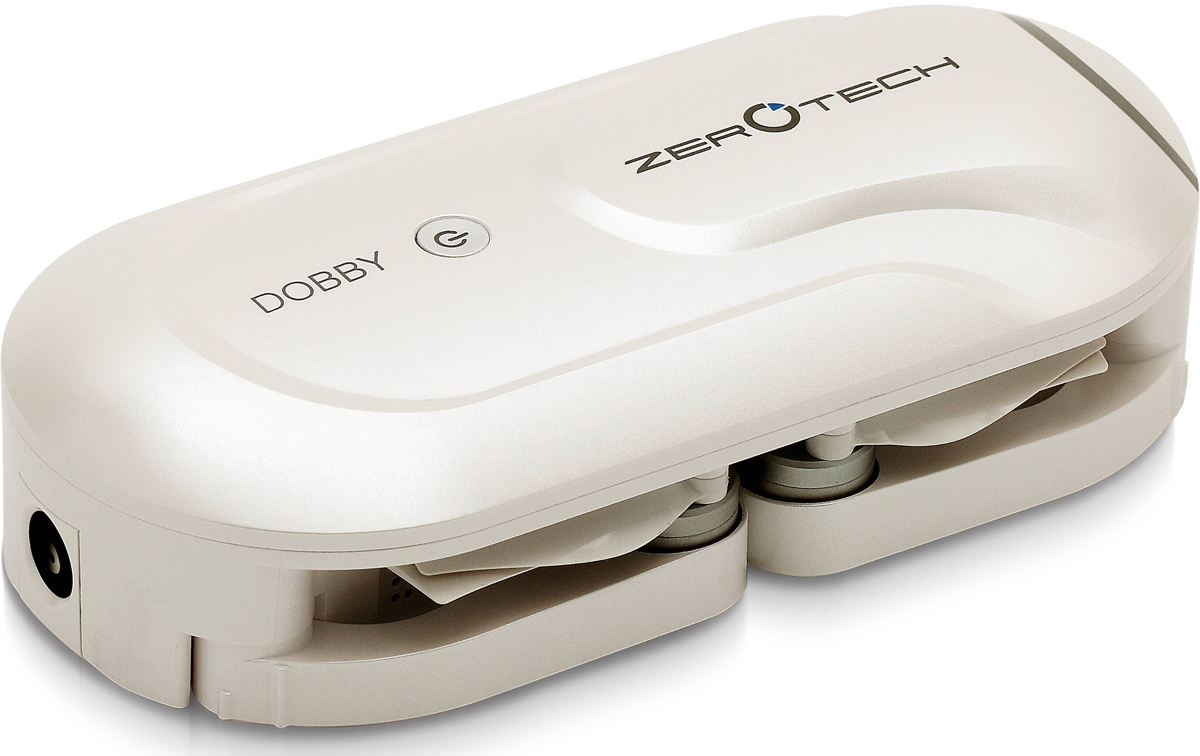 The highly anticipated DOBBY is here and in our lab, compact and optimized for photography, taking pictures by voice control and gesture control, assisting users to capture the perfect selfie "Kodak" moment of this generation.
DOBBY Pocket Drone is an AI-powered drone using Qualcomm Snapdragon 801 chipset, piloted with GPS and GLONASS, featuring object tracking and facial recognition. DOBBY can take off by voice control and one click on APP. Selfie lovers can enjoy creative photos from unique perspectives rather than taken by other shooting tools like cell phone cameras.

If you are into smartphone technology Qualcomm comes to mind; anyone who uses Wechat or QQ knows what Tencent can do. Known to few, the two giant firms are among the core influence to bring ZEROTECH to the limelight with Dobby. However with all that investment backers and publicity behind it, there seem to be an underlying issues uncovered as we take it for several tests.
First Impression

The highly anticipated crowd funded DOBBY quadcopter is here. The DOBBY Pocket Drone came in a familiar box looking like an Apple product. Very elegant indeed. In the box, you will find a folded quadcopter, a size of a smart phone. Included is a USB charger, usb adapter, a proprietary smart battery, basic instructions and warranty card.
What I have found is you may need to use the USB charger provided, as a generic charger may not feed enough power. You can tell by looking at the light, if it does not turn orange while fast charging. The battery last just about 7 minutes or less in flight. You can check the battery status by pressing the status button.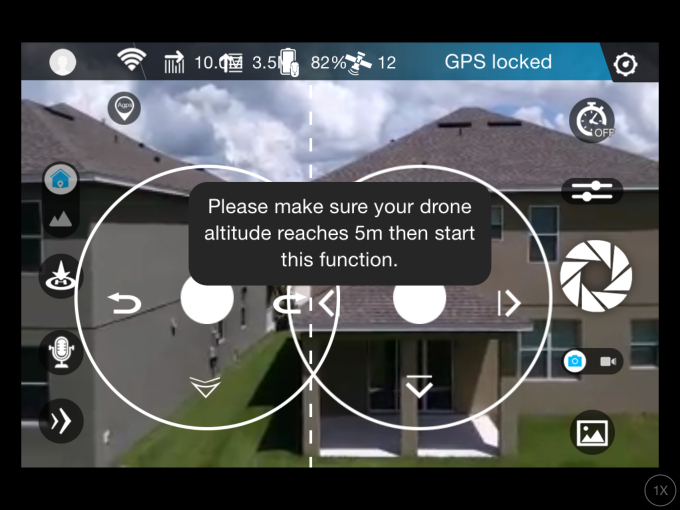 Video and photos are recorded directly on to Dobby internal memory storage (no SD card needed), I believe about 9 GB of free space. It is viewable when connected and can be downloaded on to your device. Video and photos are sharp and crisp I must say. Videos have a jello movement to it, due to amount of vibration generated by the hinged propellers. The best way to transfer your video and photos to your computer is to attach the USB cable with the adapter and connect your Dobby to a computer. A new USB device will be detected and a new drive will be assigned, where you can just drag and drop your files over to your computer.
Before each flight, you begin by extending the arms, it locks in when fully extended. You then adjust the camera angle manually. They lock in to each fixed angle to match the app image stabilization. 45 degrees is required if you plan to use the Follow Me Target feature. You can have the camera face directly down for a full unobstructed aerial view.
At the current moment 720P is all I can record, but my understanding resolution should be higher.
The camera orientation is default to selfie, face to head, so careful with it, the quadcopter will be flying reverse. You can change it to Face to Tail, the more convectional way of flying RC.
You can see here, the Optical Flow and ultrasonic sensor, which helps with position hold, palm take-off and palm landing. The ultrasonic emits a sound wave that the human ear is unable to detect, but may be sensitive to some animals, so keep your pets away.
The firmware and guide has just been released after several months. Make sure to update your Do.Fun app which will then prompt you to update the latest firmware. The latest user guide can be found within the Do.Fun app.
User Segment

Selfie Addicts, Beginners, Park Flyers, Ready To Fly, Off the shelves, Collectors, Budget $409 (source: August 2016 Banggood Price Check)
What to Expect

The Dobby has difficulty picking gps signal indoors, not that we recommend that anyone fly indoors. In novice mode it will not take off without 7 gps count. We suggest that you fly outdoors as it is too hazardess indoor, besides the optical flow sensor requires sufficient light to work properly.
It is a selfie drone, so careful to face the camera to yourself, or you will find yourself flying in reversed. Remember the camera is on the tail end of the quadcopter.
It is clear that Zerotech had release the product prior to the functionality being complete. The App was updated late August 2016 to support some of the functions promised, but seem to require more testing to be comfortably certain it works.
Target function requires the Dobby to be over 5m function. It does seem to recognize it is over 5 meters.
The flip function is always saying "low power, cannot use this function"
The Face recognition says "coming Soon"
The return home seem to be 6+ feet away
Factory Specifications
Item Name: Zerotech Dobby Pocket Selfie Drone
Quadcopter Weight 199g (DM)
Size unfolded:135mm×145mm×36.8mm
Folded:135mm×67mm×36.8mm
Maximum altitude 3000m
Life time 9 mins(0 elevation)
Working temperature 0 ~ 40°C
GPS Outdoor: GPS / GLONASS dual-mode
Optical flow + Ultrasonic (illuminance> 15 lux)
Maximum rise height with GPS mode According to national legislation
Control distance 100m (open area without interference)
Maximum rise height with light streaming mode 3m
Hovering Accuracy Vertical: +/- 0.1 m (optical flow positioning during normal operation); +/- 0.5 meters (outdoor)
Horizontal: +/- 0.3 m (optical flow when targeting normal operation); +/- 1.0 meters (outdoor)
Wi-Fi WiFi frequency bands 2.4GHz : 5GHz
Emission Power EIRP 2.4G: 19dBm
EIRP 5G: 25g dBm
Camera Image sensor 1 / 3.06 inches CMOS; effective pixels 13 million
Lens FOV 75 °; 28mm (35mm format equivalent); f / 2.2; infinity focus
Camera tilt range -90 ° ~ 22.5 °
Maximum photo resolution 4208 × 3120
Photo shooting mode Single camera
Delay pictures
Beauty pictures
Multi Burst (BURST): 2 ~ 15 sheets
Video capture mode 10s Autotrack short video shooting
HD video capture
ISO range 100~3200
EV range – 12; – 8; –4; 0; 4; 8; 12
Delay shooting 3s / 5s / 10s / 20s
Video resolution 4K @ 30fps image stabilization 1080p @ 30fps
Storage format JPG / MP4 (MPEG-4 AVC / H.264)
Storage capacity 16G
USB Interface Type Micro-USB Interface
Battery Rated capacity 970mAh
Rated energy 7.37Wh
Nominal voltage 7.6V
Battery Type LiPo 2S
Charging Ambient temperature 0 ~ 45 ° C
Discharge ambient temperature 0 ~ 45 ° C
Charge limit voltage 8.7V
Charging Dock Interface Type-C
Voltage 9V
Rated power 15W
App App name: Do.Fun
Real-time image transmission: 640×480 @ 30fps; 320 × 240 @ 30fps
Delay 160ms (depending on the actual shooting environment and mobile devices
System version of Mobile: Android 4.3 and above iOS 8.0 and above
The Camera

The camera maximum video resolution 4K @ 30fps image stabilization 1080p @ 30fps and photo resolution 4208 × 3120 with image sensor 1 / 3.06 inches CMOS; effective pixels 13 million Lens FOV 75 °; 28mm (35mm format equivalent); f / 2.2; infinity focus.

The camera maximum video resolution 4K @ 30fps image stabilization 1080p @ 30fps and photo resolution 4208 × 3120 with image sensor 1 / 3.06 inches CMOS; effective pixels 13 million Lens FOV 75 °; 28mm (35mm format equivalent); f / 2.2; infinity focus.
App installation

DOBBY Do.Fun can be downloaded at the app store.v.1.1.0 was just added Aug 26, 2016 in a rush to meet the releases.