FrSky Taranis X-LITE Review Spring Unloaded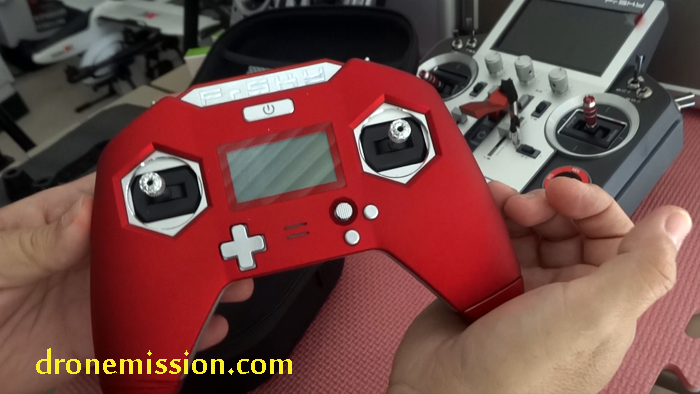 Introducing the FrSky Taranis X-LITE, the ultimate gaming radio transmitter. Made to match the ergonomic modern design of a gaming remote control, this radio transmitter has all the capabilities of a traditional radio and more.
One advantage of this FrSky radio is I can switch out to a R9M 900MHz frequency system for long range, low latency, going as far as 10 km.


First impression is good, it is more refine than anticipated.  The speaker sound is so much more superior than the Taranis X9D .  Equipped with the latest M12 Lite hall sensor gimbals.  Hall sensor gimbals are more precise and durable than traditional gimbals using potentiometers.  The switches may feel a little too small, but for casual flying (not competitive racing), this radio does just fine…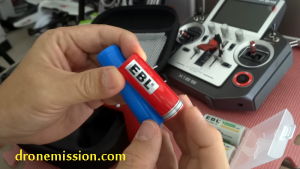 Factory Specifications
Brand name: FrSky
Item Name: Taranis X-LITE
Color: red or black
Number of Channels: 16 channels
Weight: 308g/ 376g (with battery)
Operating Voltage Range: 6.0 ~ 8.4V
Operating Current: 190mA@7.4V
Operating Temperature: -20 ~ 60℃
Backlight LCD resolution: 128*64
Model Memory: 60 models (expandable by Micro SD card)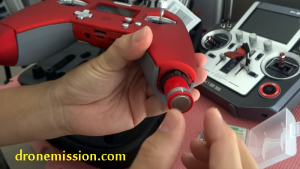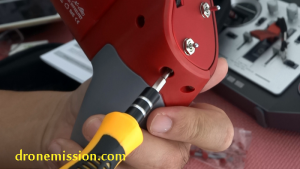 The FrSky Taranis X-LITE comes with the throttle stick spring loaded, a common mode for toy grade quadcopters or RTF drones.  Not to worry, FrSky made it simple to release the spring without taking the face plate apart.  I have included the video to show you how to release the spring.
Without paying much attention to my order, I just assumed the batteries required are going to be the 18650 Li-Ion, a commonly used battery for new LED flashlights. FrSky had decided to go with a rare 18500 size.  I can understand why, as the 18500 size is 1/2 a inch shorter.  I guess more importantly these batteries are changeable!  You can have a few pre-charged spares and they cost about $5 or less.
#frsky ✈
Some DIY needed out of the box, spring unloading to match your preferences, and downloading all necessary supporting sound files onto a SD card not included.