Hangar Sales
Pilot's bargain corner, from our hangar. For our international fans, we expanded our list to Ebay Global Service but the cost of Ebay service is added. All hangar items ship from the USA, next business day 1 PM EST. We also manage Walkera Warehouses; warehouses do not like to hold inventory for long, so count on us, we will be conducting sales, deals all year round.
Brand new Walkera DIY Replacement Switches. Walkera Genuine Parts. You get a pair, 1 short and 1 long, Available in two position or three position switches. Compatible with DEVO 10 DEVO 7 DEVO 12 DEVO F12E AT9 WFLY 9 Flysky. Stocks: 89
This brand new classic E-Flite UMX F4U Corsair Ready-to-Fly Ultra-Micro RC Airplane with AS3X stabilization technology. A collectors dream. The exciting UMX series replica of the F4U Corsair features advanced AS3X technology so that it flies like it's on rails. This Ready-to-Fly package includes everything you need to fly it
Walkera F210 RTF with option Devo 7 radio transmitter. New with Amazon package. Only shipping within USA. Stocks: 12
Compare Prices: Amazon
Walkera F210 Dealer Display Units, Amazon box. These are like new but opened at the dealers. We will test it for you to make sure it binds and fly. Discount Stocks at Walkera Warehouses. Compare Prices: Amazon
MJX Bugs3. In Retail Box. Production batches for evaluation. Immaculate with minor signs of field tests. Includes 2 spare propellers. The special new 2200 mAh LiPo option is manufactured by EngPow. Only shipping within USA
2 pieces BX100 Battery Voltage Tester Low Voltage Alarm Buzzer For 1~8S Lipo Battery.

Great on the field, put one on-board the aircraft to remind you battery is low. Stocks: 3

Walkera QR X350 Pro Store Display Unit for use as parts. They have been nicely assembled but not tested. As Is. We can test it for you, after you place the order, just leave a note to request for a flight test. Shipping USA Only

Stock: 2

—-
—-
—-
—-
—-
—-
WHAT WE USE
Here are the featured equipment we have tested and continue to use at DroneMission.com. From aerial video cameras, model aircraft, to tools & essentials. These have been found to do the job. The prices can vary significantly, so meeting our budget is a priority

The Mobius Mini, Mobius and Keychain #16 ActionCam light weight, simplicity, no frails, but a great camera that captures stunning HD video. Keychain #16 weighs only 28g, perfect for planes. JR connectors may not be included, you will need one for FPV.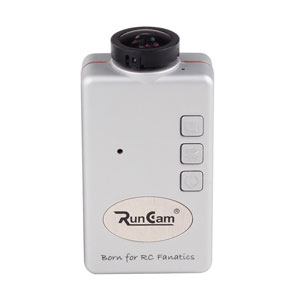 RunCam HD is a FPV camera born out of RC Fanatics, the classic slim design for better aerodynamics, re-engineered with inputs from various RC pilots. This camera has great potential, in fact, if you have not seen it in action, this is well deserving a try. It is the Sharper Image Store version of the Mobius, with a price tag of about $55. The manufacturer is attentive to every little detail, from RF shielding to the final touches in packaging. We love this camera. JR connector included.
Budget Choices
Left to Right: (1) FrSky Taranis Q X7 budget talking radio (2) Eachine Goggle DVR Dual Core/Diversity for great recording (3) Mobius Mini 1080p 60 fps, as the secondary camera (4) IMAX B6 Mini Battery Charger, we use this charger all the time (5) Travel multi charging board 5-in-1 for LiPo plugs.
RC Essentials
Left to Right: (1) Mini Patch Antenna 5.8G 8DBi FPV – popular gives you the additional distance. (2) GPS or Camera holder (3) Hexagon screw set that also fits typical drill set, for use on quadcopters (supports Tali H500, Scout X4) (2) love this handy 32 piece tool set (4) mix A & B glue for foam planes, dries in 5 minutes. (5) XT60 Male To T-Plug Female Deans Converter smallest adapter, for the day you might need it (6) Du-Bro 499 Tru-Spin Prop Balancer, most popular precision propeller balancer. (7)Eachine D800 80w Battery Charger, best budget 80 watt charger, powerful enough to charge up to 6s LiPo. (8) Cellmeter8 is quiet LiPo tester that we have grown to love. Designed as a servo tester, port to discharge and used to check the battery voltage, measure the voltage of both individual cells and full battery voltage in a easy manner.
Foam Safe
Left to Right: (1) Xenon Night Strobe Flash Light, like a tiny camera flash, see it far, it strobes every second, connect to receiver or 1s-6s. (2) SMA to RP-SMA Right Angle is used to use a Walkera/Fatshark/DJI antenna on a Boscam video transmitter. (3) Hotglue Gun Quick Fix (4) Krylon Short Cuts foam-safe paint that we use for all foam models, spray it 10 inches away, a thin coat, and add a second coat next minute. (5) mix A & B glue for foam planes, dries in 5 minutes.
Favorite Radio Transmitters
(1) Frsky Taranis, very programmable opentx talking radio (2) FrSky Taranis Q X7 budget talking radio
USB Powered Portables
Left to Right: (1) 2S-6S Lipo to USB Power Converter Adapter w/Digital Display 5V 2A, best device to have around during a power outage. Makes your LiPo batteries into a power bank to charge your usb devices (phone, fan, led light). (2) Recommended USB LED Lamp Natural White (3) Recommended USB Fan with rechargeable battery backup (4) Basic USB fan