Monthly Archives:
October 2016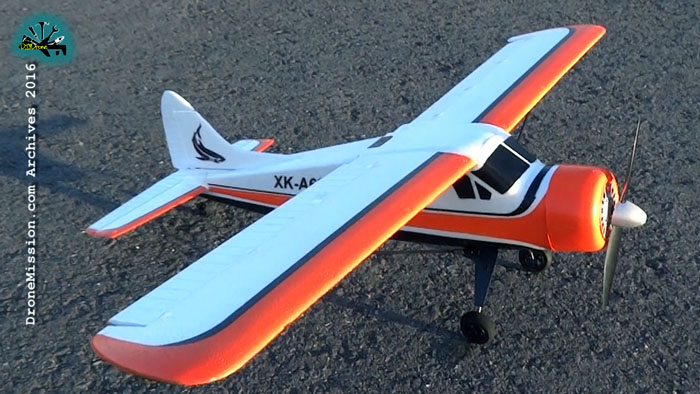 XK A600 with 6G is a 6-axis gyro DHC-2 de Havilland Beaver single-engine, high-wing, propeller-driven airplane. Notably the DHC-2 was designed as a short takeoff and landing (STOL) aircraft, widely adopted by armed forces as a utility aircraft. XK brings the model A-600 to life with this fun RC electric model of the DHC-2, with 10 minutes of flight time, on an attractive orange and white paint scheme. ■ dronemission.com
Market Segment
Beginners, Park Flyers, Ready To Fly, Collectors, Budget $78 (source: GearBest Oct 2016)
What To Expect If This Your First Flight

You can easily spend 15 minutes on each flight, setting up and flying. The actual flight may last 8-10 minutes. On a Mode 2 radio transmitter, throttle stick is on the left.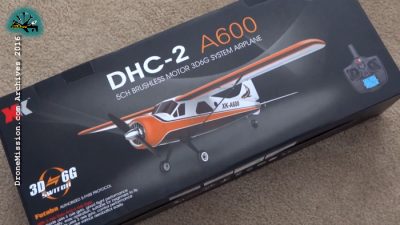 Power on your radio transmitter first, make sure your throttle stick is at the lowest point. Check to make sure all your switches are up (position 0). Connect your battery to your plane, lay the plane flat on a hard surface immediately. This will allow the plane to self-level the gyroscope.
Once you have successfully bind with the radio, the sticks come to live.
Practice taking off and landing on a runway using a flight simulator, this will help you tremendously with your final approach. Use rudder to keep the plane in a straight line and use throttle to control your rate of descent. Keep in mind the throttle is mixed with the elevator. More throttle will ascend this plane. I take-off with 6G but usually find it easier to land in 3d mode on the final approach, because of the mixed-in elevator and throttle
Flight Characteristics
There are two flight modes, Stabilize (6G) and Aerobatics (3D). You change the modes by pressing down on the aileron right stick. Since it uses the Futaba® Radio Control Systems, you can easily use a compatible radio transmitter as a substitute. No mixing is needed, as they are programmed into the flight controller.
You can loop, fly inverted and roll with ease in 3D mode but yet the gyro will keep it locked on course and compensate for any wind.
In 6G mode, the A-600 has it aileron and rudder pre-mixed to provide a smooth and gentle coordinated turn. Adding more rudder will give you a very sharp turn. When you throttle up, the elevator pitches up gently to ascend, therefore you may find yourself needing to pitch down just a little during landing, as you will need some speed to prevent it from stalling while landing. Your challenge is to keep the speed as constant as possible and descending as slow as possible without stalling.
In 6G it will not let you exceed 45 degrees angle to perform any aerobatics.
The A-600 handles 10 mph winds well, which allows you to hover in the air for an extended period of time or even fly backwards
Opinions

Xk A600 categorized as a entry level RC Plane, durable, and aerobatic. In terms of ranking, we would say it is in the top 3 budget favorites in this category as recorded Oct 2016. A positive recommendation for dealers. An update to follow. (Current Picks dronemission.com/top5).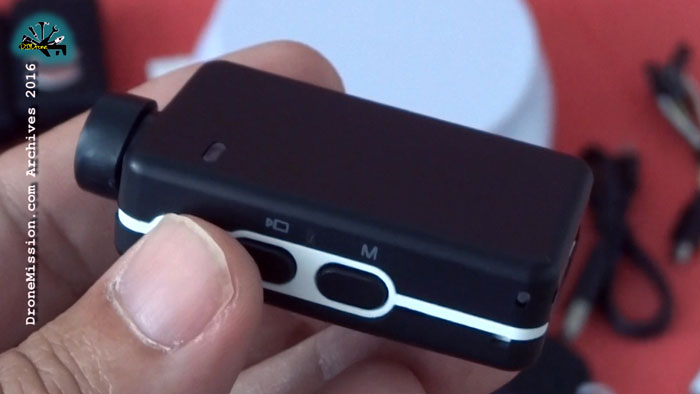 Mobius Mini at 27 grams is a major achievement, filming at 1080p 60fps with an amazingly low latency for FPV. You can almost add this mobiusmini camera to any 150 size quadcopter or 800mm airplane. We took it for a test flight, compare it with the FireflyQ6, unbox it and review the design.

Wow… MobiusMini has a very low latency! had a good flight with the mini and have included the latency test results. Says a fraction of a thousandth of a second, subject to your own interpretation. See for yourself and pause your screen to subtract. A snapshot is a frame in time, regardless of what you are viewing with.