RMILEC Signal Converter V3 SBus PWM PPM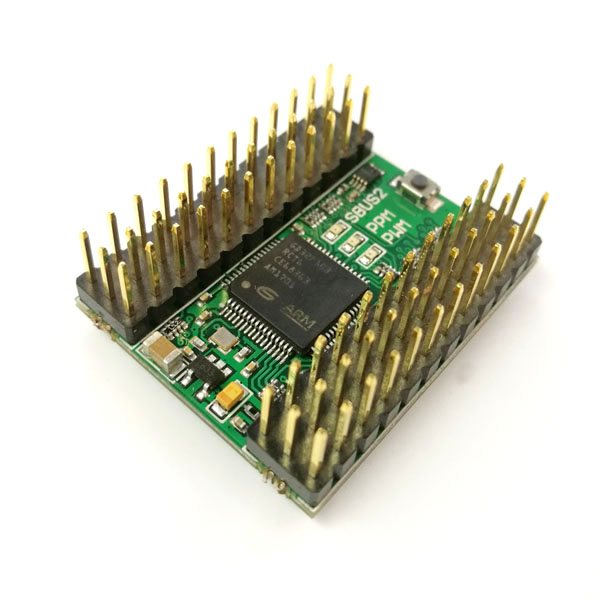 RMILEC Signal Converter Signal Analyzer V3. If you want to test or fly with a SBus receiver without a flight controller the old fashion way, you are in luck; this signal converter is able to convert SBus signal into PWM signal and two-way PPM signal. It can also convert PWM signal into PPM signal and SBUS signal, or convert two-way PPM signal into PWM signals and SBUS signals. Amazing! I will take some video to give you some ideas of what you can potentially use it for, probably more ideas than I can suggest.

Besides debugging signals, we plan to use the FrSky R9 MM, the latest long-range 900MHz mini receiver on a plane, so one option is to use RMILEC signal converter and connect directly to each servo leads. The RMILEC Signal Converter carries a small footprint, about a size of a SD card. There is also an older version that incorporate a LiPo alarm of this converter, in that way it also function as a low voltage warning system…

To select the input mode, I hold down the Setup button while powering up. I than toggle between the three choices SBUS, PPM and PWM. It remembers the last mode if you don't plan to change it again.
Notes and Observation Log (For Internal Use)
When the correct signal is passing through, a solid red light appears on the LED. A blinking red LED means no signal is received.