Tag Archives:
google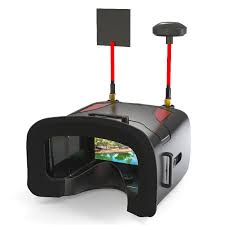 Just over 3 years ago, we had a challenge finding an affordable pair of goggles for FPV, let alone a DVR. Eachine VR D2 Pro Upgraded Goggle delivers an All-In-One (AIO) solution with built-in diopter correction lens, a DVR, dual diversity receivers, with RSSI, includes a tripod mount and best of all within budget

This is what I have been waiting for, corrective lenses for people who wear glasses, nearsighted, this helps just a little, I wouldn't say it is compatible for everyone, but I can now read the osd without glasses having been using -2.0 diopter on all my other goggles. I have the lens slide all the way to the front. There is a slider on the left and right, and you just adjust it to best fit your eyes.
User Segment

FPV Piloting, Off the shelves. Budget [$] (PRICE CHECK: $89.99 ■ May 2017 Arthur's Pick)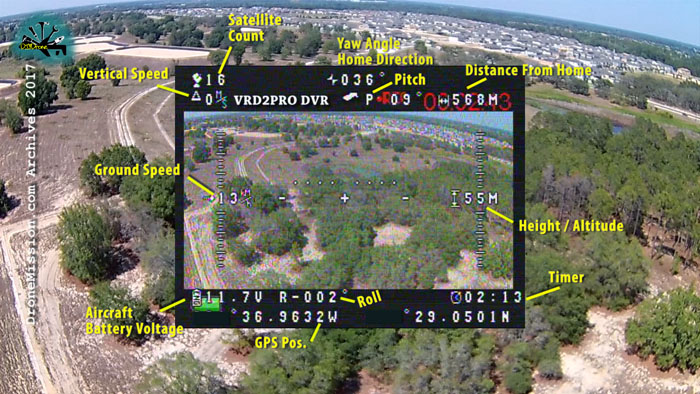 What To Expect
The menu system is broken down into 5 sections.
What I like about the upgraded functions are the On Screen Display (OSD) and Recieved Signal Strength Indicator (RSSI). The voltage of the goggle battery and frequency selection is shown; it is not recorded, but overlays on your screen. It is suggested that we calibrate the RSSI before each flight. The A&B signal strength helps me identify the direction of a lost aircraft to some accuracy, as you can hold the goggle against your chest and rotate around, and then foolow the direction with the strongest signal.
It accepts upto 64 gb of memory storage and records at 16000 kbps Bitrate at 29.97 fps.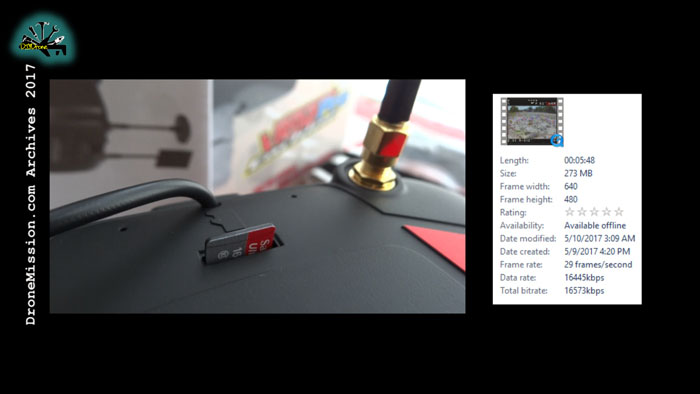 Competitors / Similar Models
Users have considered these 2017 alternatives: Eachine Goggles2, Walkera Goggle4, Kylin Vision
Factory Specifications
Screen size: 5 inches
Screen resolution: 800×480
Record : VGA(640*480),D1(720*480),HD(1280*480)
Frequency channel: built-in 40CH 5.8GHz receiver
Battery : 2S 7.4-8.4V Lipo battery
Battery duration: 2.5 hours
Antenna connector: RP-SMA
Mushroon Antenna : RHCP, 6dBi
Panel Antenna : 6dBi
DVR Max Support: 64G SD Card
Goggles weight: 285g (without antenna)
About Eachine http://dronemission.com/youtube/eachine/