XK X251 WhirlWind Drone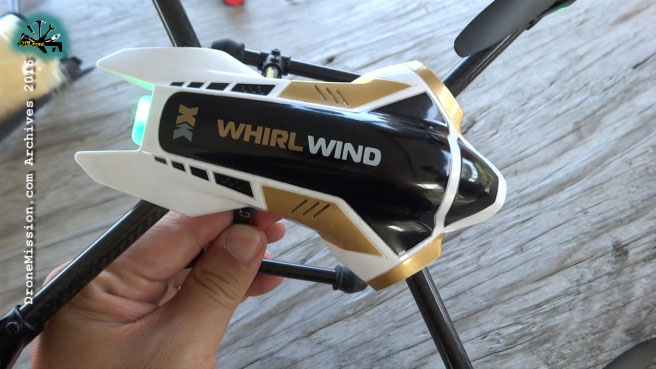 Keeping it simple may be the answer to XK Innovation's success recently. XK X251 is a new mini quadcopter with powerful brushless motors, designed to be fast and swift. If you are looking for a swift little quadcopter, this may be it, the XK X251 WhirlWind.  Shortly after the initial release, a version 2 was introduced with some slight modifications to cater for beginners. See video about the updates.

First Impression,  this quadcopter is very fast and can take a nice punch (vertical take-off).  It is easy to fly if you have flown a quadcopter and have mastered your flight orientation.  The XK radios are well made as always, but the spinning dial that gets in the way of your palm is still there on the right.  The beeping spinning dial is not in the most practical position to reach while flying, but for this aircraft, it is only used to navigate the menu. The material of the aircraft is made of a mixed of carbon fiber structure with light-weight Acrylonitrile Butadiene Styrene (ABS), a common thermoplastic polymer (also used by Lego), strong but will still destruct on direct impact on a high speed race.  It does not break easily out in the field, if it just falls out of the sky, as the total weight is only 205 grams.
Version 2, great for the beginners, auto flips and returns to rear facing.  This is a trade-off for experienced pilots who are looking for "acro" modes.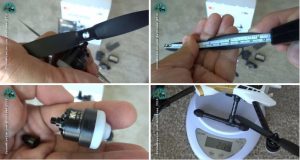 User Segment
Keen Beginners, Park Flyers With The Need for Speed, Ready To Fly, Off the shelves, Collectors, Budget USD$109.99 (June 2016)
What To Expect If This Your First

You can easily spend 12 minutes on each flight, setting up and flying. The actual flight may last 5-10 minutes from our tests. On a Mode 2 radio transmitter, throttle stick is on the left.
Power on your radio transmitter first, make sure your throttle stick is at the lowest point. Check to make sure all your switches are up (position 0). Connect your battery to your copter, lay the copter flat on a hard surface immediately. This will allow the copter to self-level the gyroscope.
Once the red and yellow stops flashes stops, you have successfully bind with the radio. A green LED indicates you are in 6-axis gyro mode and a red LED indicates you are in 3D mode (aka Acro). To fly, flip the throttle hold switch down "on", the copter is now live.  To lock (disarm), move your left throttle stick down to the lowest point and flip the throttle hold switch back to "off".
The copter LiPo battery may get a little warm after each flight. When the voltage is low (7 volts), you should manually land within 30 seconds to prevent the battery from over-discharging. Over-discharging a LiPo battery below 3 volts per cell, can permanently damage the battery. It is best to let the LiPo cool down before the next charge.
There are dual rates assigned to the right switch.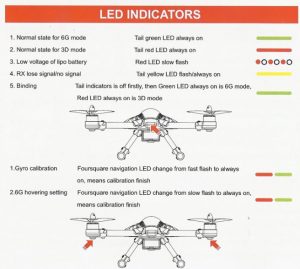 Flight Characteristic
The XK X251 is swift with precision responsive controls.
Similar Model Aircrafts
Users have considered these 2016 alternatives:  the Walkera Rodeo 150, Cheerson CX-91, JJRC X1, Blade Zeyrok
Factory Specifications
Material: Carbon fiber, mixed composite materials
Radio Frequence: 2.4G
Gyro: 6 axis
Battery: 7.4V 950mAh lipo battery
Flight time: about 12 mins
Charging time: about 60-80 mins
Range: 300m
Flight weight: 205g
Quadcopter size: 177 * 177 * 83 mm
What we love about it
Fast and a good punch
Hardy ABS frame structure
Configurable radio transmitter
What is essential we hope to see in the next version
Allow for full acro setup