X25-1 Space Explorer Flying Car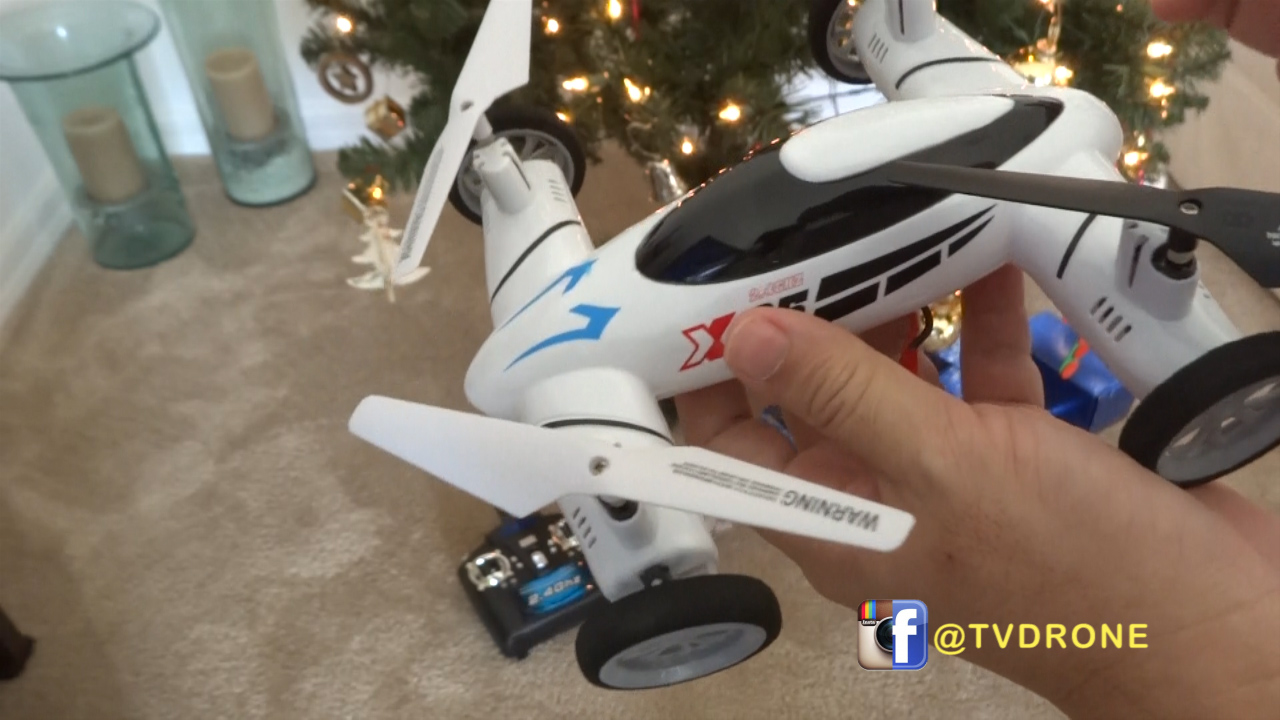 This Christmas a popular gift was the X-25 which can race around on the ground and take to the air when throttled up. While in the air engage the 3D Eversion System and perform stunts and flips with ease. The auto return function lets you recall the drone back to its take-off point.

While the x25 is made by SongYang, there is also a Syma X9 version out there that looks exactly the same. Syma does make really good helicopters, so that is another consideration.
First impression is the car does not drive as well as it flies. It is easy to fly this quadcopter, so with a little throttle you can be driving much faster. With the 6 axis gyro, you get great stability, it is easy to control and I would say suitable for beginners. Just at 110 grams, it would mean you do not have to register with the FAA if you fly in the USA. We should have some videos shortly.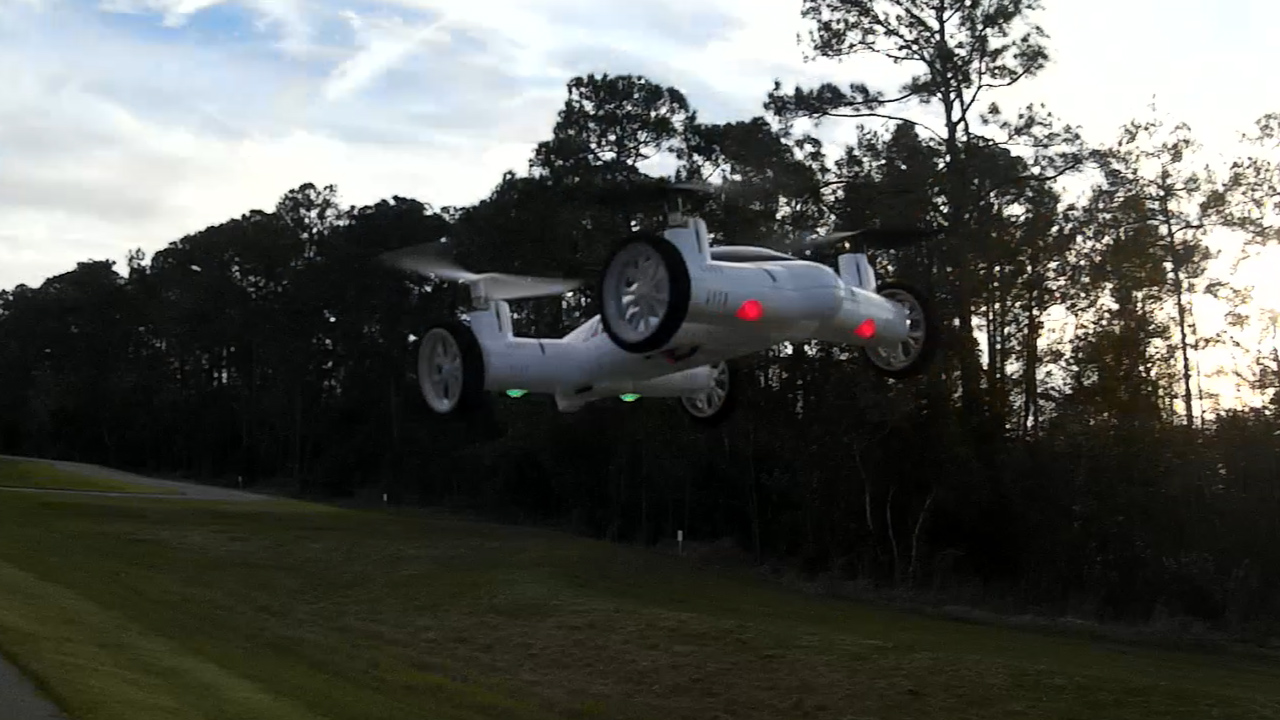 2.0MP camera: Capture and record images
360 degrees 3D eversion: Professional 3D flight.
Speed switch: Fast/medium/slow three speed lever for your choice.
Headless mode: X25 will automatically lock into the take-off direction no matter where it is, with intelligent orientation.
LED light: Suitable for flying in the dark at night, also can increase the visual perception of flight.