Walkera iLook+ 1080p FPV Camera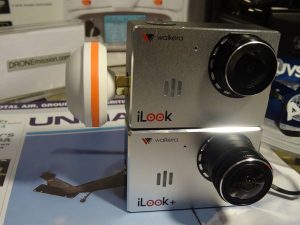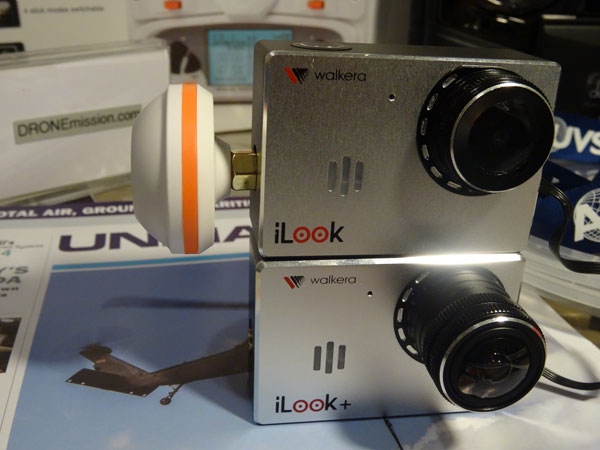 Synopsis: This is the new and improved all-in-one FPV camera with built-in video transmitter – the iLook+. What makes the iLook+ camera different from other action cameras, it is FPV ready! No extra video transmitter to install. Some people call it a FPV backpack, and have been packing them into a box to make it swappable. You can change and reroute the antenna anywhere, but conveniently it has one attached, if you prefer not to have too many wires. It uses the same antenna as a Fatshark, so if you are pleased with a Fatshark setup, it is the same. The iLook and iLook+ are identical in size and shape, other than the lens and resolution.
The iLook+ has a wide angle 1080p lens for FPV, providing a more stabilized recording…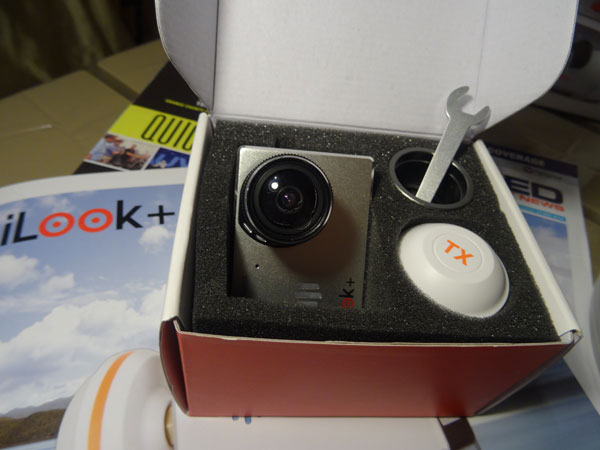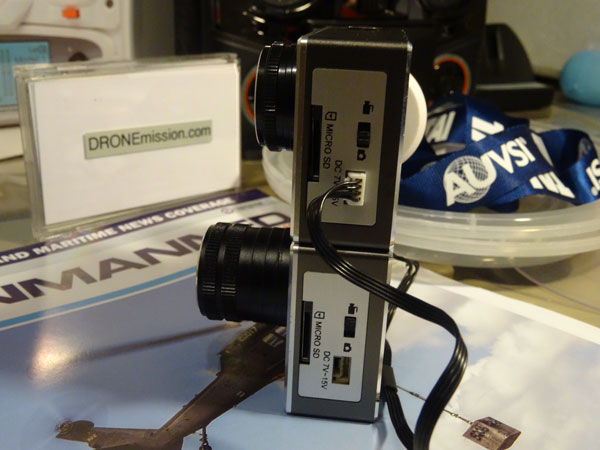 Specification:
• HD Resolution:1920x1080P (HD)
• Photos :13 MP 13 million pixels
• Video: Frames Per Second: 25-30 fps
• Low latency and long range FPV
• FatShark compatible
• DEVO F7 compatible
• Support 5.8 Ghz wireless video link
• Quick FPV assembly with built-in video transmitter
• Support output Micro SD card
• Support G-2D and G-3D brushless gimbal
• First Person View (FPV) flight and recording
• Battery Life: no internal battery, connects to external battery, example main flight battery
• Weight: 125g
We tested with all the Fatshark antenna and it works just fine. Just put your video receivers to the same channel, they are the same frequency as Fatshark. The Fatshark Attitude has a video out, so that goes to the ground station recorder, we call it the blackbox. For FPV this reduces the need for 2 cameras and a video transmitter for a nice price. The case is solid metal (not plastic) and can take some beating, it acts as a heat sink. You can still mount your antenna anywhere if you still chooses to.