Walkera E-Eyes GPS Plane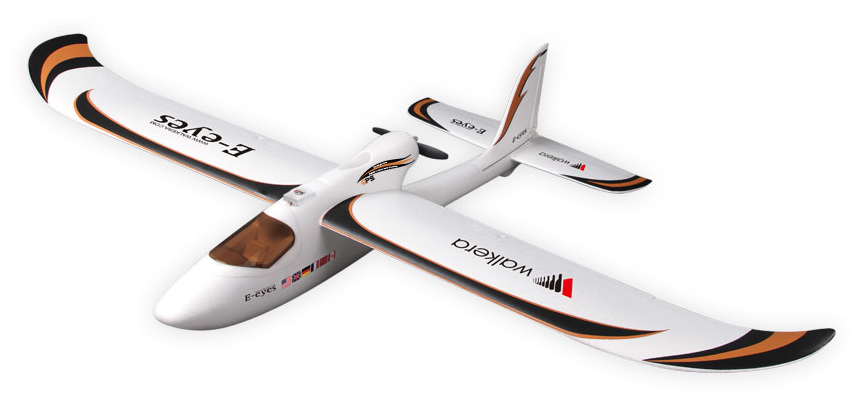 Synopsis: Looking to quickly add to our fleet of search planes, we snooped around for some ready-to-fly GPS planes in the market for our volunteer trainers. We contacted Walkera to find out more about their new planes. We have decided to test this new model E-Eyes GPS. This selection is based on it's FPV readiness, failsafe and the GPS flight controller that is compatible with our 10 channel radios or use your own receiver/radio.
During the test we will see how it handles in turbulence, flight time, payload, GPS accuracy and failsafe. Those nation flags are going to stay, as they match our volunteer list country of origins…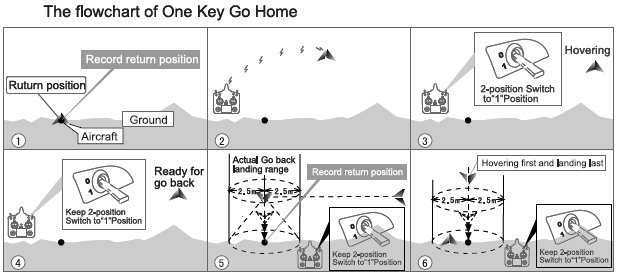 Features:
• Quick assembly
• Gyro Self-Stabilization
• GPS and "One Key" Return to Home
• Failsafe auto RTH and Land
Specifications:
• wingspan 1280mm or 50.4 inches
• length is 910mm or 35.8 inches
• 4 channels with 4 servos
• four 9 grams servo
• 30 amps brushless esc
• stock 3 cells 11.1volts 1600 mAh 25c LiPo battery
• weighs 750g at 26.5 ounces with battery
• out runner brushless motor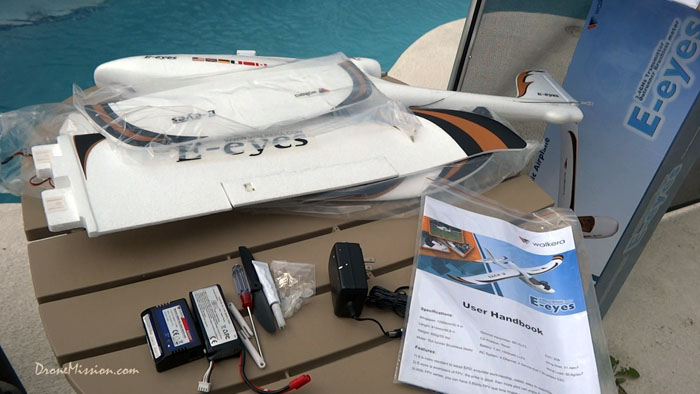 The Quick Start Guide has to be updated.  The Lock and Unlock instructions were taken from X350, and is not the same as the e-Eyes GPS.  To unlock, you need to hold both sticks together and vice-versa for lock.  Our test shows the D/R is the RTH switch source Gear on the Devo 7 and F7.  We tried both switches. The RTF version,  stock receiver is stashed inside the fuselage and not reachable, which makes it difficult to reach, to rebind a transmitter or attach additional servo.