Walkera Drone VR Games Devo F18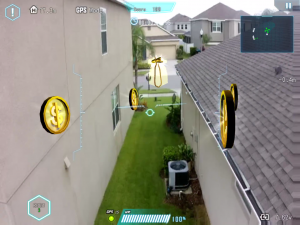 2016 might be a great time to get those Gamers outdoor for a new challenge. We have been wondering what it would be like to bring Gamers and First Person View (FPV) Pilots in one room or rather in one field for an intense world of Virtual Reality competition. Walkera Drone VR Games are not only Virtual games, but a Reality concept that is applied to GPS Racing Drones. Pilots actually fly their GPS drones into virtual Funnel Gates or shoot on virtual targets using the new advance Devo F18 radio transmitter.  See these initial tests we recorded.
If this has not caught your attention yet, I am sure it will with the AMA or FAA. First in the world, Walkera initial beta test included three Real Flight modes: Battle mode, Race mode, Classic Collecting mode. In Battle mode , FPV pilots will get on their F18 and begin an intense battle with targets. In Race mode, pilots compete on an Agility Course featuring various obstacles, funnel gates and hairpin turns…
Lastly, the classic arcade game, pilots collect as many gold coins with precise FPV skills. If you are not ready for the real flight, switch to Training, pilots can practice with a virtual drone using your personal tablet or phone.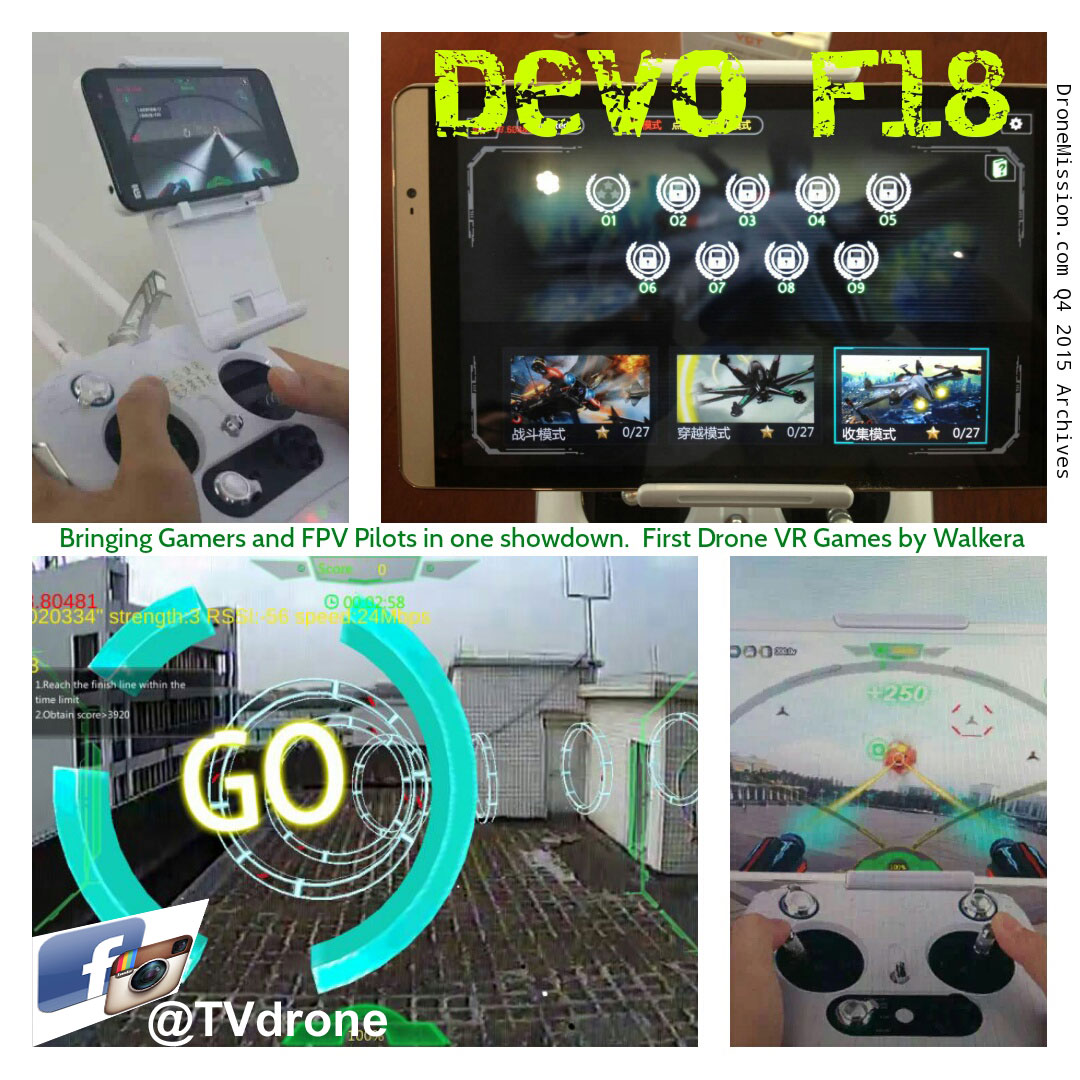 To develop Drone VR Games, Walkera combined traditional 18 channel radio transmitter with WIFI. The radio design first of it's kind, with 4G LTE went through the FCC & CE approvals and is ready to be battle tested. Along with it, Walkera selected two GPS Racing Drone models, the Furious 320 APM Tilt Rotors and Runner 250 Advance APM
Hardware requirement: DEVO F18 and VCT-01
– Devention DEVO F18: To control the drones as well as play VR games
– VCT-01: Wifi converter to transfer 5.8G signal into wifi signal
Operating system: Android(4.0+) & iOS(8+)
Supported models: Runner 250(APM) & Furious 320(APM)
Release date: Q1 2016 (Showcase CES 2016, Jan 6-10, Vegas 25426 South Hall 2 Vegas).
Drone VR games will take racing quadcopters to a new level of FPV racing. Walkera founded in 1994 is the world largest RC manufacturer (not specific to only Drones).