W Hotel Fort Lauderdale with APM Drone 2013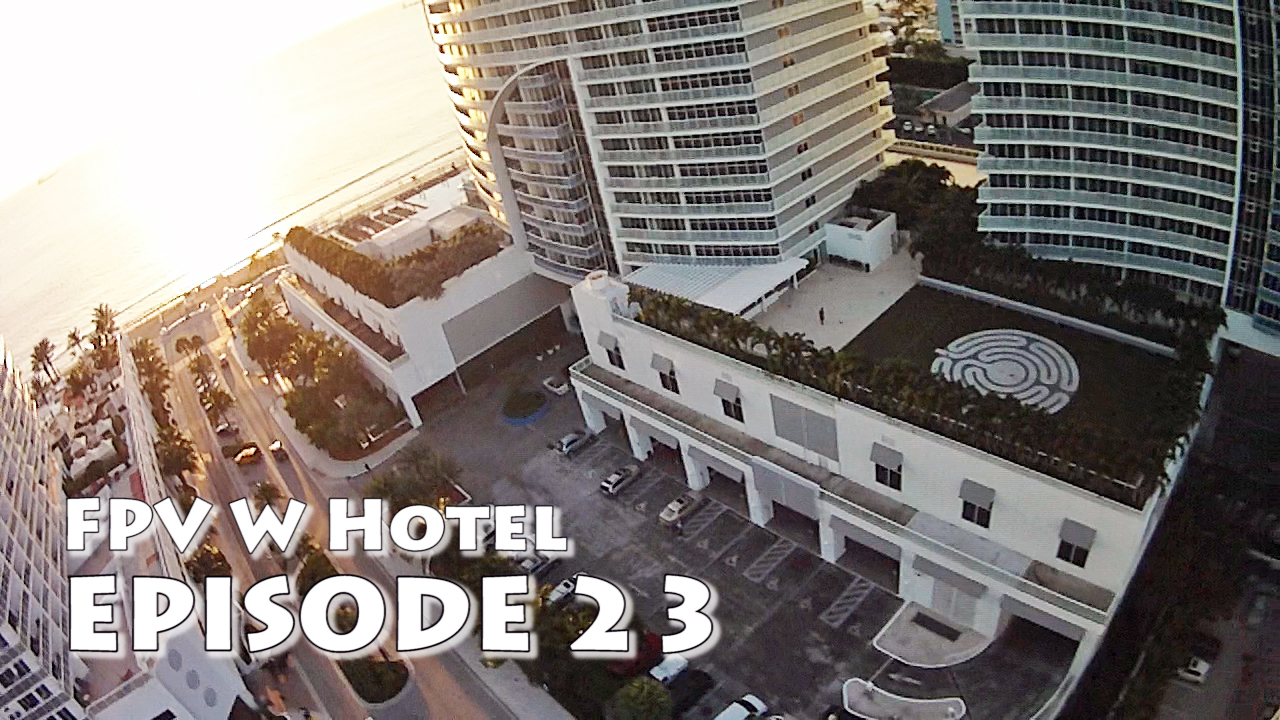 Storyline: At 7 a.m. we were ready to catch the morning sun before conference. This is in 2013, so there were not many gimbal easily available for a quadcopter, but the locatiton was worth some shots.  Not many people have ever seen a quadcopter.  We had with us a set of brand new  SunnySky motors kv 980 for this flight.  We kicked off the first scene with showcasing HoryzonHD v3, a FPV camera tested on this flight and then began rolling into a classic moving car sequence, , featuring Fort Lauderdale. We then provided a first glimpsed of the majestic W Hotel Helipad (Ground Station) and back to the car sequence in slow motion to the waiting Ocean Rescue Team. This scene filmed at 60 frames was reduced by 50% (30 fps), to create a smooth slow motion effect.  Next, a shot of the beaches and a signature fly-by.
To transition to the flight scene, we took you back to the W Hotel again, a peek of the architecture provided a sense of how tall the hotel is. At frame 0:47, we began the flight in first person view, another classic signature sequence with the motors ringing (got to have that sound of the motors spinning up) along with our favorite epic music piece by Rocco…
The flight scenes were filmed with HoryzonHD v3, a camera specially made for FPV. No gimbals were used. At 1:55 you have the view of the sunrise. Immediately followed by some blurry footage, due to low lighting (a limitation of the HoryzonHD v3).  You might notice when we turned a corner, the picture was sharp again.  So filming at sunrise, we learned that every turn towards the sun gave us a sharper picture.  At 2:59, we added our favorite sequence that appeared in most of our FPV videos; a Picture in a Picture OSD of the Pilot's view, to provide our fans (non FPVer) a view of it.  This video was synchronized with the soundtrack … enjoy..
Technical Specification:
APM 2.5, Arducopter firmware, 3DR GPS uBlox LEA-6, 3DR power module, HoryzonHD FPV camera, DJI Diagonal Wheelbase 450mm/17.7in, SunnySky Motors 2212 22×12mm kv980. Gemfan 9047 Props. Lipo: 3S 5000mAh ~ 10 minutes.
Did You Know ? Trivia & Goofs
 At frame 1:50, you can see the volunteers out from the Sea Turtle Nest Locator Program.

Morning humidity also made some of the footage foggy
Fixed ID: Bind a fixed id in order to setup transmitter failsafe, don't let your aircraft fly away!
YouTube: Media export 720p, 59.97 frame rate, Progressive VBR 2 Pass, Target 5.0 – 7.0 Mbps for all that green.