Parkzone Ultra Micro P-51D Mustang AS3X BNF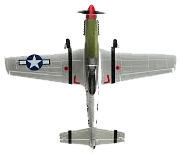 The Parkzone Ultra Micro P-51D is based on a Realistic 334th Fighter Squadron trim scheme with 4-bladed prop running off a 8.5mm brushed motor. It uses a DSM2/DSMX receiver with Artificial Stabilization 3 aXis (AS3X, giving you smooth flight performance and yet full control authority over your plane.
Specification
Wingspan: 16.2 in.
Overall Length: 14.1 in
Flying Weight: 1.5 oz (43 g)
CG: 1.38 in (35mm) behind the leading edge at wing root
Recommended Battery: 3.7Votes 1S 150-180 milliampere hour LiPo
Feature: The AS3X turns on when throttle is raised and handles turbulence, moderate winds well, allowing you to perform aerobatics comfortably…
We love how this plane flies, how it performs the loops and aileron rolls, the way a P-51 will do. Once airborne, it is very easy to fly even with gusty wind conditions. With a 150 mAh battery, we were able to stay in the air with just over half throttle.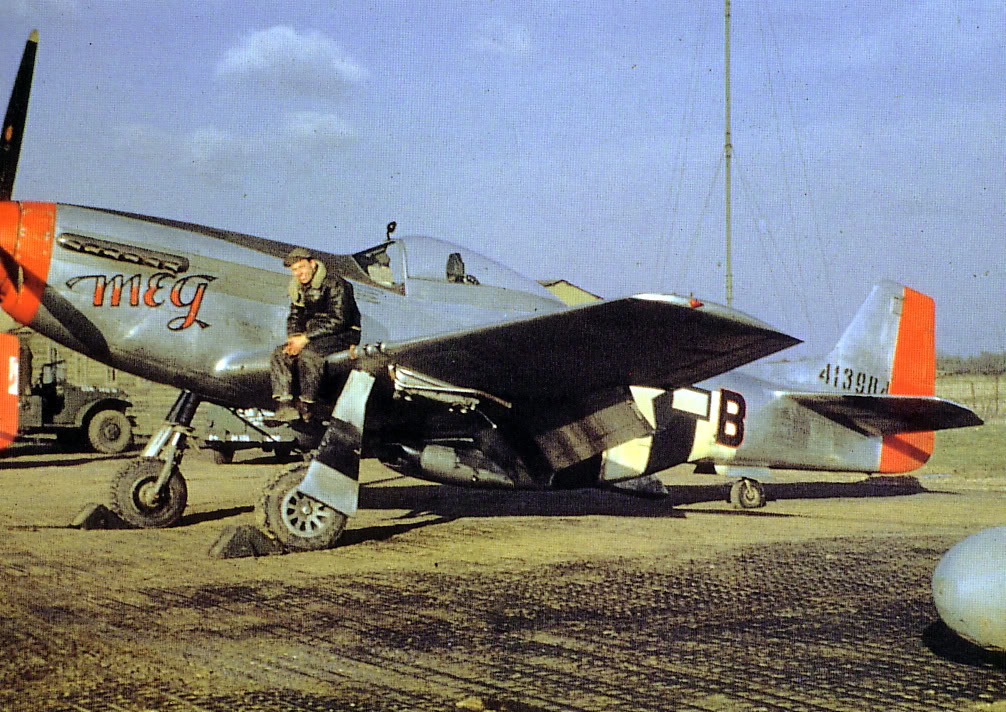 History:
The P-51 Mustang was an American long-range, single-seat fighter-bomber used during World War II, the Korean War and other conflicts. It was first flown operationally by the Royal Air Force as a tactical-reconnaissance aircraft and fighter-bomber. The definitive version, the P-51D, was powered by the Packard Rolls-Royce Merlin 60 series two-stage two-speed supercharged engine, and armed with six .50 caliber M2 Browning machine guns.
Pros: Flyable at small parks. Easy to repair foam (buy some Gorilla Glue)
Cons: Not for beginners. Brush motors, foam creases easily (need to put a layer of packing tape on the horizon stabilizer, wing tips, rudder before you crease it!).
DM Flight Log Settings:
Added RUD DR0 – safety throttle cut, value -110
Added ELE 70%, 100%, EXPO 15% (Elev D/R, flip switch for loop)
AIL Scale Page 1 65%, Page 2 100%, EXPO 15% (Aile D/R, flip switch for dive rolls)
Page 3 MIX THR -> ELE, 3 point curve 0,-8,-16 to pitch up a little on full THR for hand launch or gears
Take-off normal, switch ELEV DR 1 to loop, switch AILE DR1 to Roll