Navgator X6 Xinlin X181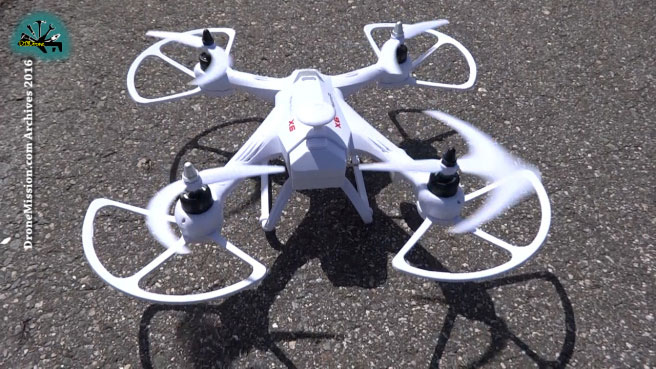 The Navgator X6 Xinlin X181 quadcopter was released recently and is hard not to get excited about this model aircraft. The Navgator X6 can fly, in fact very swift and aerobatic! Xinlin Shiye is not new in the radio control scene, Best Buy and Sears were among their major buyers, during the explosive 2015 drone sales.

To differentiate from other quadcopters, Xinlin Shiye included a radio transmitter with LCD. The highlights to this model, are the 5.8G FPV 2MP 720P camera and a 5 inch LCD video/DVR receiver screen that provides real-time video viewing and photo capturing.
I absolutely love how this Navgator x6 flies, compared to my other 20-25cm quadcopters. The motors and battery gets hot during a 7 minutes flights, but not a concern, powerful enough to flip and take some nice turns…
Specifications
Color: Black, White
Frequency: 2.4GHz + 5.8GHz (Video transmission)
Transmitter: 2.4GHz 4 channels vs 5 Inch LCD
Gyro: 6 axis
Flight time: around 7 minutes
Charging time: about 150 minutes
Remote Control Distance: About 100 meters
Battery For Quadcopter: 7.4V 1300mAh lipo Battery
Battery For Transmiter: 6 x 1.5V AA Batteries
Maximum memory expansion: 16GB
Function: FPV / ascend / descend / forward / backward / side flying / low/high speed / 360°rolling action / hover / 3D / LED / video recording / sound recording / picture shooting / 5.8G transmission / CF mode / One key return
The Navigator looks very similar to a Walkera Scout X4, just in terms of look and at half the size, without GPS.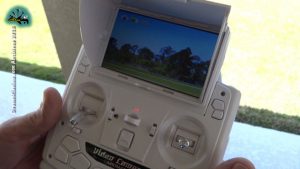 The radio transmitter is very comprehensive and impressive. Besides including a LCD video monitor, you can actually hear your flight from the speakers. The DVR allows you to record your flight at the radio, so you can playback and find your lost quadcopter. The speed rate and one key flip buttons are on the top right corner. You can turn the lights on and off on the left button. Start and Stop recording and take a photo. Lower or pump up the volume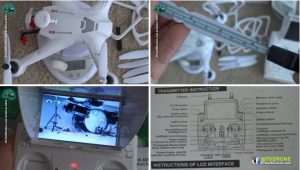 To sum up my experience with this quadcopter. Among the best 25 cm quadcopter, fast, stable and aerobatic copter. The LiPo uses two male pin 3.5mm banana plug which is not so popular. The LiPo bay also limits you to the size and choice of batteries. Other than that, the Navgator is very well made for the mini quadcopter category, it is tough and handles it's weight well. The radio range has it's limit of 100m, but just about acceptable in this category, 300m would have better for the intended FPV use. The camera is below par but quite expected, as it is recorded over the air and not in HD. The features on the radio are above and beyond it's competitors.