Hubsan H107D FPV X4 Quadcopter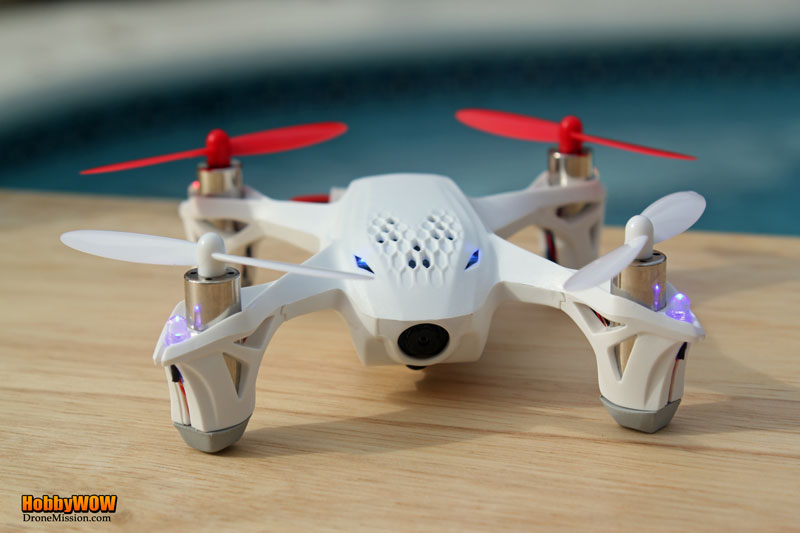 Synopsis: Occasionally we have the opportunity to test out some of the new entry level quads in our lab. So this month we have something special, the smallest First Person View (FPV) ready-to-fly quadcopter made by Hubsan, a contender to the popular Ladybird. It is quite amazing how Hubsan is able to pack everything, including a camera and video transmitter into a quad, smaller than a Ladybird, with 6-axis gyro flight controller. The package even comes with a radio transmitter, video receiver and a blight large LCD screen, ready for beginners to start flying first person view and filming.  This may be one of the best seller of all time, this model enters the market at the right time and right place.

Hubsan X4 H107D actually comes with one of the more impressive printed Instruction Manual I have seen for a while, it actually explains everything you need to know in great detail and well written…
5 things that stands right out of this FPV Quad is the fact that it has some telemetry built-in. Wow, that is impressive, it actually tells me the voltage of the copter, as well as the transmitter. You can even turn the LED lights on and off remotely to conserve energy and it flashes all the 6 lights when the battery is low. It even auto trims on each landing. The other thing that wow me is the live video, it can be transmitted straight to my Fatshark goggle, yes in the same 5.8 GHz frequency. Finally this thing actually flips in Expert mode; what can be more cooler than FPV aerial flipping.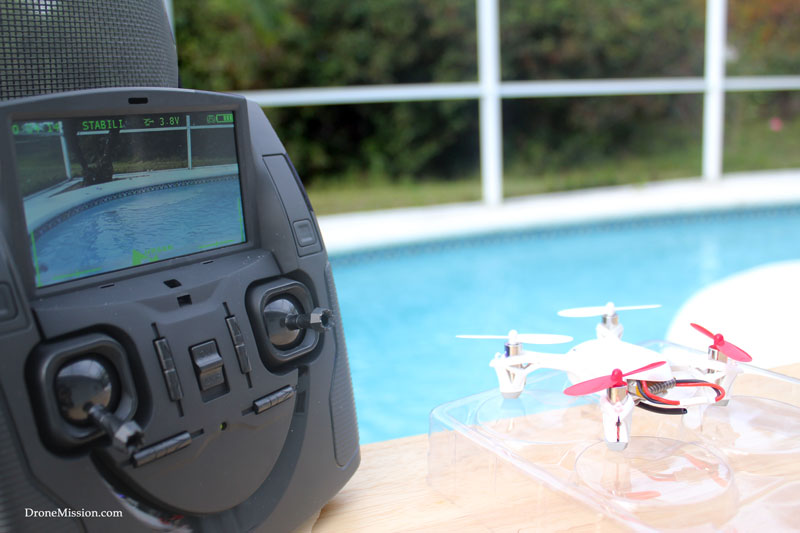 The FPV videos are stored in a Micro SD card on the radio transmitter, class 4 and above recommended. We inserted a used Micro SD card, and without warning it actually just formatted the card instantly, so it is best to insert a new card or at least a card with no valuable data. The video is recorded in avi, in Xbox Game Console size of 720×480 but stored in an odd 720×240 format, probably a programmer's typo and nightmare before production. So, you will find an addendum note inserted into the box, explaining how to convert the file to a standard viewable size with a list of suggested free software.
[PRICE CHECK] We really like this Hubsan X4 H107D, the frame is solid, well designed and it flies really impressively. It uses a standard 3.7V LiPo battery and can be purchased easily online or from any RC store. We definitely recommend this model for anyone who just want to experience the thrill of FPV flying and nosing around the house. We can't wait to put on the goggles and show you some videos.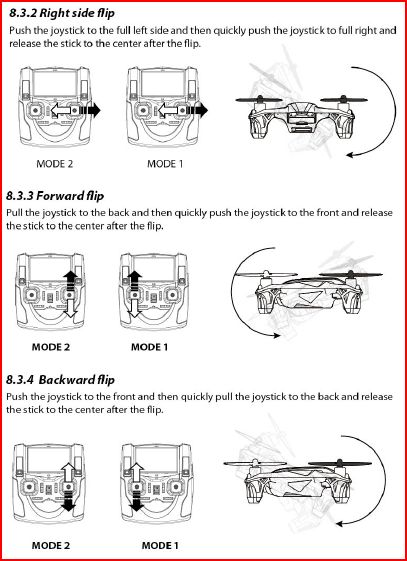 Specification:
Frequency: 2.4GHz + 5.8GHz (Video transmission)
Transmitter: 2.4GHz 4 channels, 4.3 Inch LCD
Control distance: 50 – 100meters
Live video distance: around 100 meters
Battery: 3.7V Voltage, 380mAh li-po battery with auto cut off safety PCB
Charging time: about 30 minutes
Flight time: around 7 minutes
Camera: 0.3M pixels camera included, resolution: 720 x 480
Memory card: SD card inserted in TX, Micro SDHC class 6 2-16G (option)
Features:
•Lightweight airframe with durability
•Latest 6-axis flight control system with adjustable gyro sensitivity
•Super stable flight, flying outdoor
•4 night LED lights & rubber feet
•USB charging cable allows to charge by computer or wall charger
•Instant video review on transmitter
Not documented anywhere, there is actually a video out port on the left of the transmitter, which allows you to connect to an external monitor or even a DVR.  The Hubsan X4 flips really easily in expert mode; if it is your first flip, take it up to about 10 feet and do the flip following the simple instructions provided.