FXT Mars S T71 Micro FPV Camera 1000TVL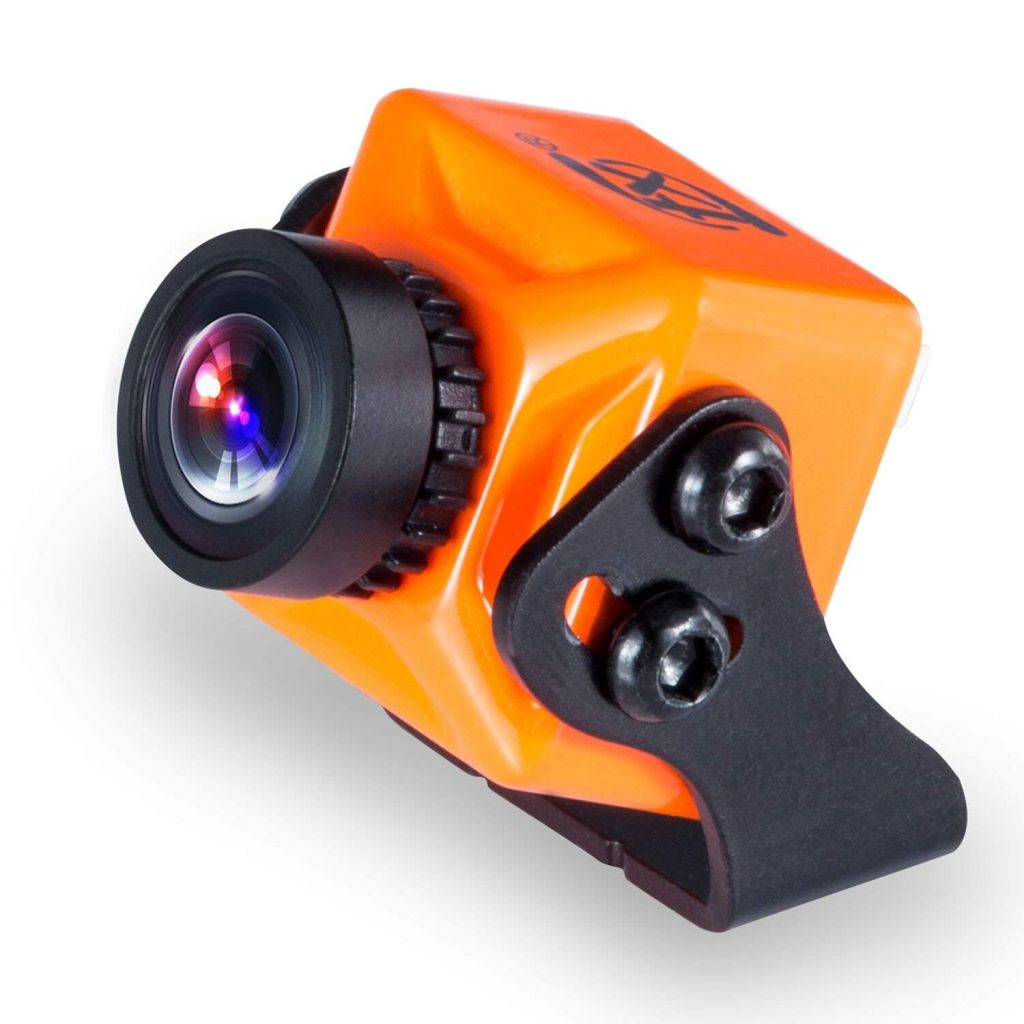 Introducing the FXT Mars S T71, easy to setup 1000 tvl fpv camera. In a nutshell, it shows me the voltage and that is a big win for me. The color production and sharpness not so much.
This little camera comes in various colors and displays the voltage balance on screen. Orange and red color is an added advantage to help me locate a lost camera in an open field. Wide-angle, as I can see the cockpit from the wing, on a plane.

Input voltage DC4.8V to 36V allows me to safely power up from the main flight battery or a secondary battery. This camera is super small, about a size of a penny, and lightweight. It is wired ready with a standard JR transmitter signal, ground and power cable. The power cable is separated, so you can power your camera in various ways. However way you decide to power up, keep in mind the screen will display the voltage, a useful feature that is built-in…
Even though it is listed as 1000 TVL, anything over 800 TVL is not really fully utilized on an analog monitor or goggle due the limited number of lines it can display.
The OSD module is included to allow you to adjust your preferences, such brightness, color and low lighting. You just need to connect the module onto the camera while it is powered on, to view the menu settings.