Florida Jets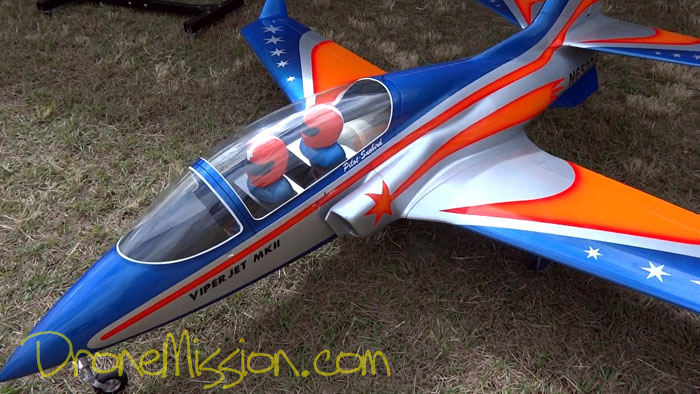 Florida Jets takes place at Paradise Field on the Lakeland Airport grounds March each year. With over 150 pilots, this event features a large collection of turbine jets. This year, the jets took off from the new 700 foot long by 50 foot wide blacktop runway which includes a Bahia Grass runway adjacent to the hard surface.
Florida Jets is a "Jet Together", not a competition. It is a family event with a international group of pilots and vendors brought together to sunshine Florida. Here are a collection of the jets captured by our crew, highlighting some of the biggest and fastest RC Jets in the world.  I start with my favorite video, all about landings…
Eclipse 400 by Air-C-Race flies in a far more conventional manner than what you might expect, with a V-tail! Designed with a V-tail (sometimes called a Butterfly tail or spelled Vee-tail) is an unconventional arrangement of the tail control surfaces that replaces the traditional fin and horizontal surfaces with two surfaces set in a V-shaped configuration when viewed from the front or rear of the aircraft. The rear of each surface is hinged, and these movable sections, sometimes called ruddervators, combine the tasks of the elevators and rudder.
If you would like us to film your model aircraft for free in the next Florida event, take the time contact us in advance, and arrange to meet our videographers and TV crew. We love to tell your story and we will film your aircraft for free, to be included in our next missing children music banner campaign. Use our Volunteer page to reach us.