Eachine ProDVR Mini Video Audio Recorder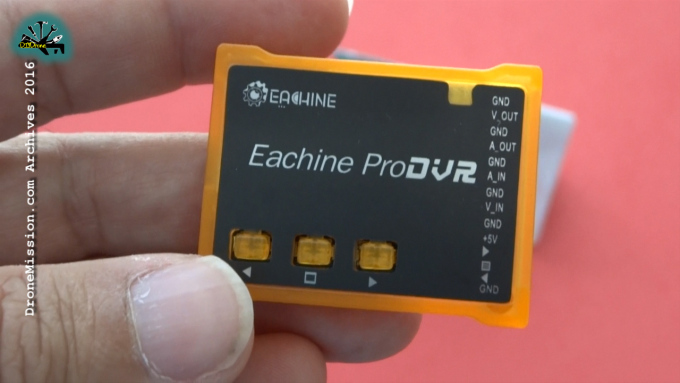 Eachine ProDVR is a useful mini digital DIY video recorder recently added to the long list of Eachine innovation. You can probably find a dozen applications yourself to put this little DVR to good use; some usage include using it as a micro Security CCTV DVR or recording video footage on a model aircraft. This mini DVR us especially popular among hobbyist.
First Impression, this mini dvr is an innovative digital image capture card, leveraging the use of micro Secure Digital (SD) storage memory card. It does require a user to have some basic experience in wiring and soldering. Once you have installed the cables, you can determine the compatible connectors needed to receive video and to output video to a monitor.

A few issues has been identified. The current firmware is not able to record in (720*480) or (1280*480) resolution. It is only compatible with NTSC and not correctly recording with PAL cameras. A new firmware is expected to be released to correct these issues.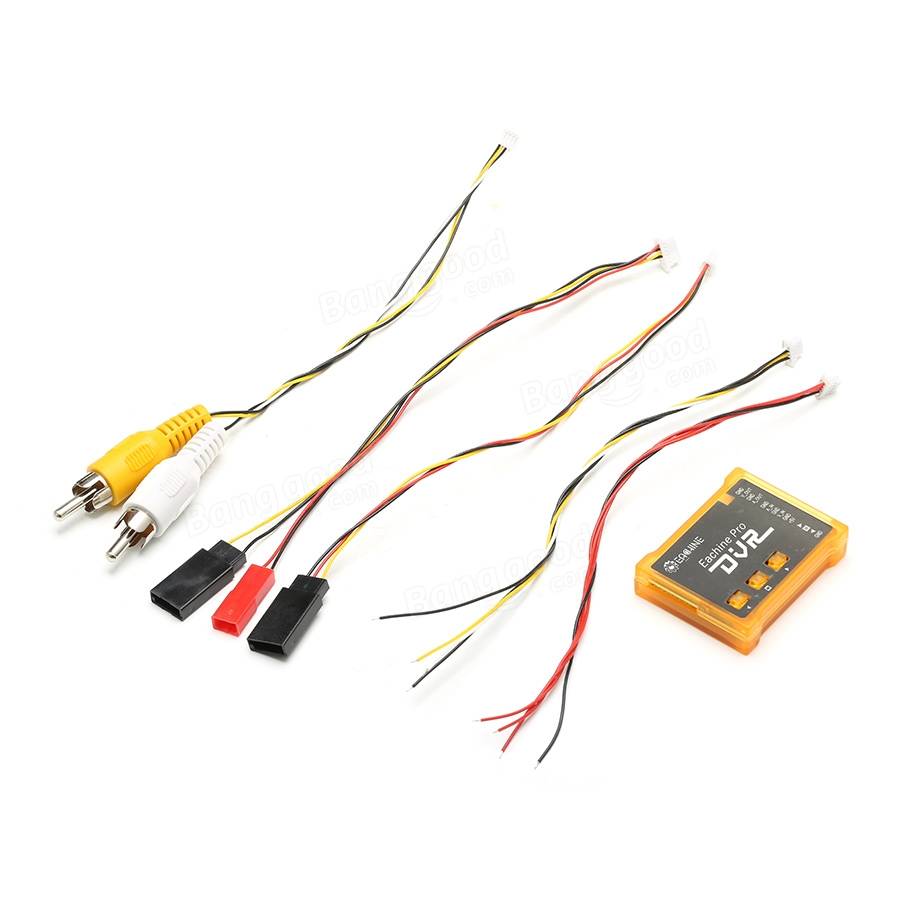 Similar Products
Users have recommended these 2016 alternatives: HMDVR
User Segment
Hobbyist, DIY Security, Budget (source $18 June 2016)
Factory Specifications
Brand name: Eachine
Item name: ProDVR Video Audio Recorder
Operating Voltage: DC 5V
Video Format: NTSC/PAL
Video Output Size: VGA(640*480px)D1(720*480)HD(1280*480)
Light Frequency: 50HZ/60HZ
Compress Format: MJPEG
Records Frame Rate: 30 Frames
Max Support: 32G TF Card
Size: 41mm*32.9mm*9mm
Weight: only 9.5g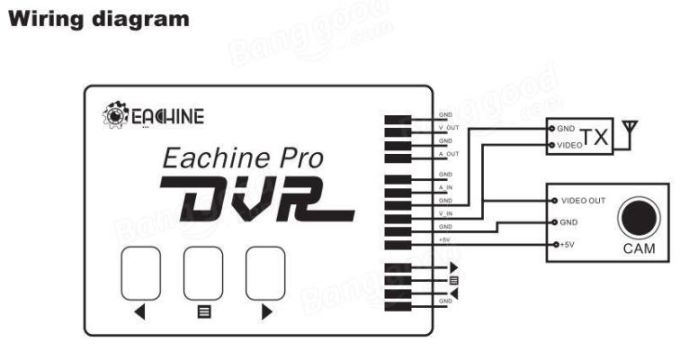 What we love about it
Record flight video as a backup for recovering lost model aircraft
Add an external DVR to a video receiver.
What is essential we hope to see in the next version
Fixed the Pal compatibility issue
Increase the recorded resolution