Eachine Assassin 180 VR-007 HD Goggles I6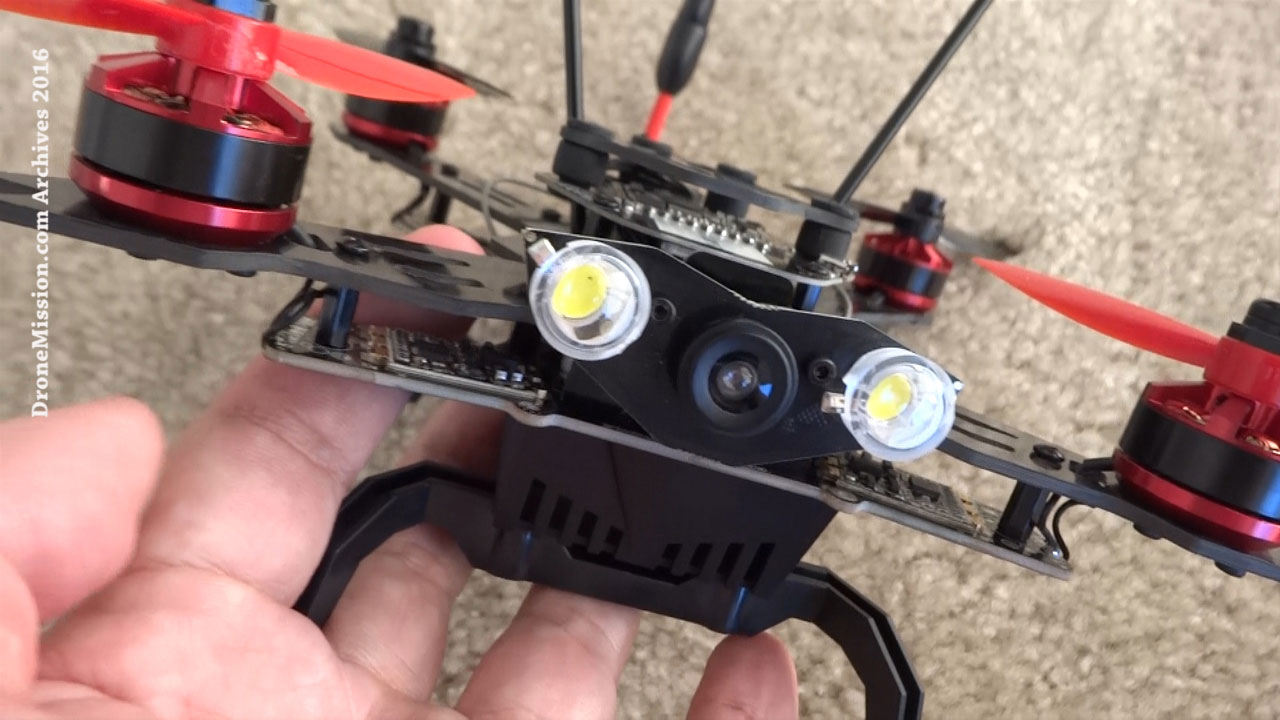 The scorpion looking Eachine Assassin 180 racing quadcopter has arrived with built-in OSD GPS NAZE32 Ready To Fly.
The 180 racing quadcopter flew really well, it handled a RunCam HD camera 43 grams with ease. I have not found any issues, no bad flight characteristics. On a Naze 32 flight controller, it was easy to maneuver and I give it a thumbs up.

If you have flown quadcopters manually, this is easy. For beginners, please note, it is not a drone, it is not going to auto land or auto return home.
Unboxing, I noticed the GPS is glued under the tail plate and actually fell off. Taking a look at the schematics, it seem to be intended to be on the front. However since I may be placing a secondary camera just above that spot, I decided to move it face up, keeping the same location it came with. I think it fits well there. You can see it on my FPV video. The GPS does not serves much, it is not intended for Auto Return Home, but just only to assist with directions…
The landing skid is made of plastic, so it bounces off concrete, I had to land on grass only, unless you add some padding, which is an easy mod for a hobbyist.
It comes with a tiltable low lux 520TV Lines camera, capable of night flying with some street lights.
The only set back on this Ready to Fly package will probably lies on the battery design. The general consensus is; not only is the battery proprietary, you are not able to tell if all the cells are fully charged, and the adapter indicator is not accurate at all. Lessons learned, when the adapter LED turns solid green, you may not get a fully charged battery. It reminds me of mine Nintendo Wii charging station. it never fully charges.
The only easy way to tell if the main battery is fully charged is to either press the smart battery button or to look at your On Screen Display voltage status. However on the plus side, when the battery is low, not only does it show on the OSD as a warning, but it shows on my transmitter and the alarm eventually begins to sound. The 180 quickly descends and will not power up again to protect the battery. Note that it does descend, hard landing and not return home.
► Where To Buy
VR-007 goggle. I like it.
It is comfortable and light, and if you are planning on building one yourself, for $60 plus dollars, this might be worth the consideration to just buy it ready. I have not tested the 40 channels, but if it is accurate, this will include the alpha, beta and race channels.
I like the two usb smart batteries provided. I believe they will work on other goggles, so if they are priced well, this may become popular.